They grew up around grandpa, who they recall being a fantastic Italian cook. Their grandfather once had his own restaurant in Albania, right next to Italy, where traditions among the two countries were commonly shared.
Cousins Labinot Gashi and Njazi Hoxha, co-owners of Roma's Italian Kitchen in Tyler, remember learning the family trade of cooking very early on in their life.
"I started to make some spaghetti with some marinara sauce, from the scratch, everything fresh made. That's how we were taught, from our grandfather," Gashi said.
Growing up, Gashi remembers one dish that was his grandfather's specialty.
"One of the best dishes was of course, spaghetti and meatballs, because you can try a little of each, like meatball, some meat sauce and the pasta," he said.
The name of their restaurant derives from the city of Rome in Italy.
"It has tradition and that's why we kept the name of that city," Gashi said.
This is not the cousins' first business venture. They first established their restaurant in New York 15 years ago. Some 10 years into their business, two more of their cousins established their first restaurant in East Texas. The family also runs an Italian kitchen in Italy and Albania.
In total, the entire family owns about 20 restaurants.
"We love working with people, we love our clients, we love making the food for them and that's what keeps our businesses," Gashi said.
During Gashi's day-to-day operation, he serves as kitchen manager.
"Most of the time I'm the guy who takes care of who's in charge of the kitchen, who makes sure the food comes out in a good quality, I check every dish pretty much, and most of the time I'm in the kitchen to control all of the employees," he said.
When Gashi works in the kitchen, he has high expectations for the quality of the food.
"We make our pastas here and there is pretty much a lot of work to do in the kitchen. We have our recipes, we follow all our recipes. I just provide the employees with the recipes and tell them, 'This has to be done this way' and I just make sure they do the right work," Gashi said.
Hoxha's day-to-day has the same duty as Gashi. The cousins do a lot of prepping in the morning, preparing the kitchen and restaurant and making reservations.
When guests visit Roma's, they can expect a nice, spacious restaurant. There is a private dining room available for those who would like to host private events.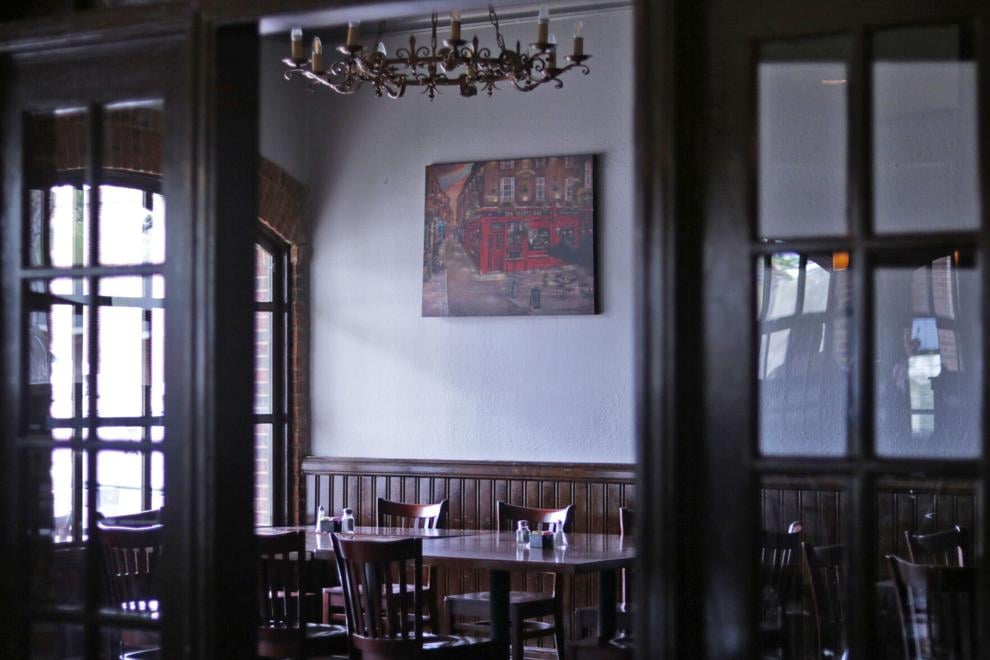 "There's baby showers that they do there, birthday celebrations or even bachelorette parties. I'd say this is more of a family-oriented restaurant," Hoxha said.
There is also a piano player playing classical music. The restaurant usually sees more of a family crowd on the weekends and afternoon, and the owners strive to provide excellent customer service.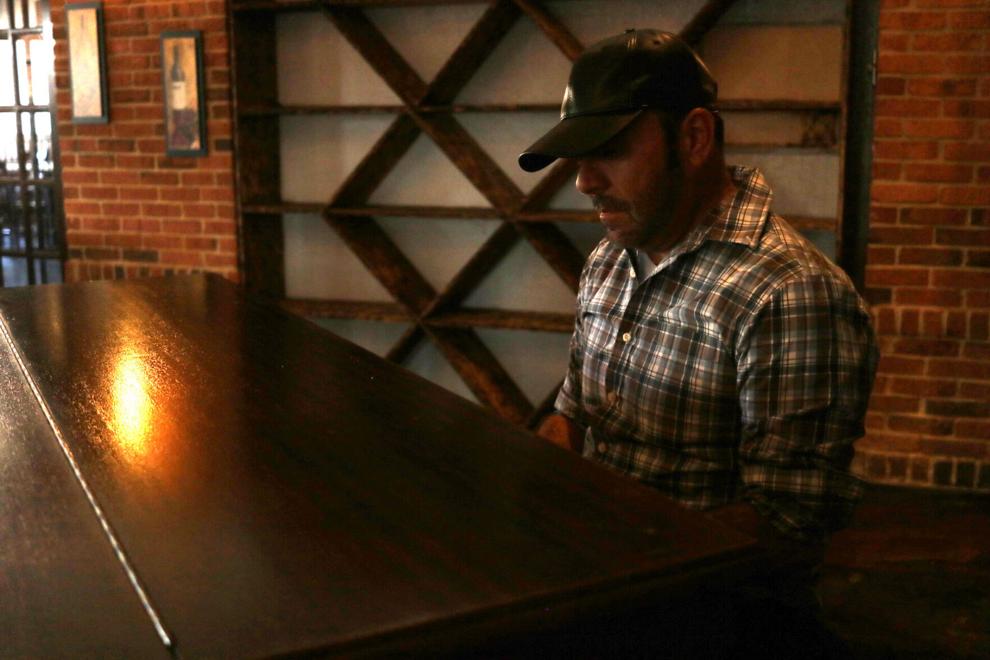 Hoxha said it is important for the Tyler community to visit local restaurants instead of chain restaurants.
"I think the quality comes to play. We make everything from scratch, we don't use microwaves or and stuff like that. We don't reheat the food, everything is made from scratch; the sauce, the pastas, the food, everything. We use fresh parsley, fresh garlic, Italian herbs and that is the quality, I think," Hoxha said.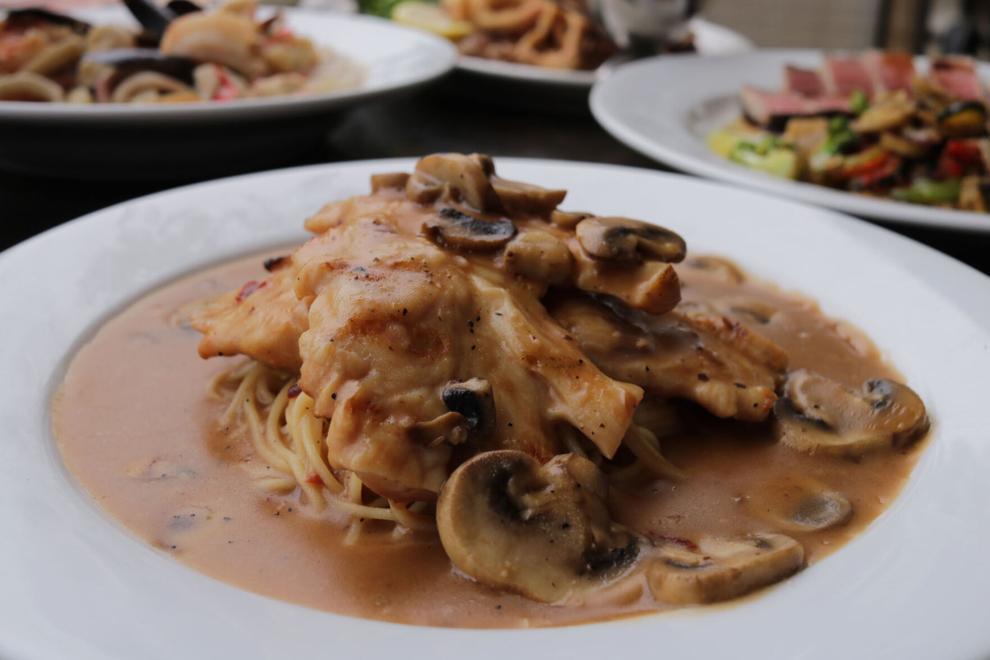 Hoxha said the environment and the staff is different than the typical corporate Italian restaurants.
"We see them (employees) as family. They all get one to two meals for free per day. Some of them don't have rides so we take care of them, help them to go home, and come back. They have issues like you can have nowadays. We try to help them out by giving some money here and there, before the payroll can hit. We treat them like family," Hoxha said.
The owners recommend scheduling a reservation, but walk-ins are available. The restaurant will officially have the potential to serve alcoholic beverages at a bar beginning next week.
"To be honest, we're very excited. We're very happy to be here. Growing up, we used to do all these kind of things, like cooking at home, learning some dishes, like my cousin said, lasagna or spaghetti and meatballs. Now we do business because we know that past and we love doing this," Hoxha said.
The kitchen opened its doors in Tyler for the first time in late February.
"It's been great. A lot of interest, very generous people, very good people. We've gotten to meet many people and there's more that yet have to come because they told us that they would be here soon. So we're still trying to get to know everybody," Hoxha said.
The pair's cousins in Longview, who are also owners of the Roma's Italian Kitchen located in downtown Longview, come to visit them in Tyler sometimes.
"We've been doing this for many years, we've been in business for over 15 years now in New York City, with that experience that we have, we've lived in New York City, Italy, Albania, and now we're here because of business, we like it here. We like how the community treated us, they helped us with everything, they supported us very much, so we plan on building an empire here, so hopefully we'll be here for many years or hopefully forever," Hoxha said.
The family hopes to continue expanding in Texas specifically, which has treated them very well, they said.
They hope their children continue the family tradition.
"I started (cooking) at 10 years old, so I expect them to start early," said Hoxha, who doesn't have any children of his own just yet.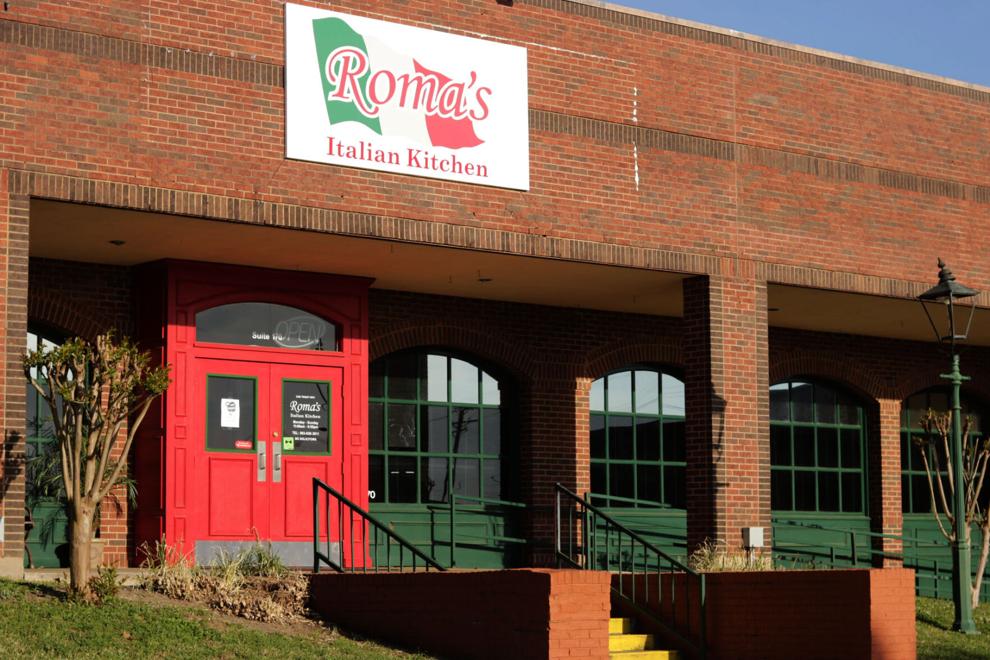 The hours of Roma's, located at 3320 Old Troup Highway Suite 170 in Tyler, are from Tuesday through Sunday from 11 a.m. to 9 p.m. Delivery services are available to order food from the restaurant, such as DoorDash, Waitr, Slice and Grubhub.